We are here to help you drive change.
Together we will shape the Future.
Robust Partnership Ecosystem leads to
Success
Vastcom Technology does not only focus on providing excellent customer care, but also taking partnership with our IT vendors very seriously. We believe that robust partnership ecosystem leads us to success. Our IT vendors are all our long-term partners whom we have been working closely for a few years to over a decade.
With the latest technology from our leading global IT partners, we can provide various types of reliable and secure solutions/project management that is tailored made for your organization.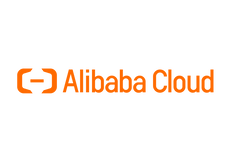 Established in 2009, Alibaba Cloud (alibabacloud.com), the digital technology and intelligence backbone of Alibaba Group, is among the world's top three IaaS providers, according to Gartner. It is also the largest provider of public cloud services in China, according to IDC. Alibaba Cloud provides a comprehensive suite of cloud computing services to businesses worldwide, including merchants doing business on Alibaba Group marketplaces, start-ups, corporations and public services. Alibaba Cloud is the official Cloud Services Partner of the International Olympic Committee.

As a global leader in analytic process automation (APA), Alteryx unifies analytics, data science and business process automation in one, end-to-end platform to accelerate digital transformation. Organizations of all sizes, all over the world, rely on the Alteryx Analytic Process Automation Platform to deliver high-impact business outcomes and the rapid upskilling of their modern workforce. For more information visit www.alteryx.com.

ANTlabs Pte Ltd develops a wide range of network edge appliances, cloud-based platforms, bare metal appliances or virtualized telcos network infrastructure solutions for various business divisions and applications. ANTlabs was established in 1999 and headquartered in Singapore; its focus is providing products and solutions for the hospitality, large venues, telcos, and ISP industries. ANTlabs has established itself as a market leader, commanding a solid regional presence with branch offices in South Korea, the Philippines, and United Arab Emirates (UAE).

Automation Anywhere empowers people whose ideas, thought and focus make the companies they work for great. We deliver the world's most sophisticated Digital Workforce Platform making work more human by automating business processes and liberating people.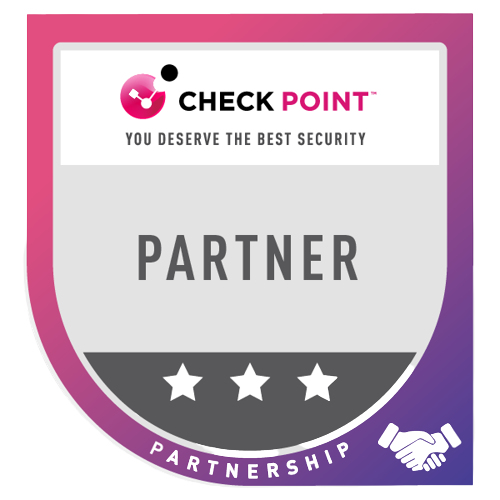 Check Point Software Technologies Ltd. (www.checkpoint.com) is a leading provider of cyber security solutions to corporate enterprises and governments globally. Check Point Infinity´s portfolio of solutions protects enterprises and public organizations from 5th generation cyber-attacks with an industry leading catch rate of malware, ransomware and other threats. Infinity comprises three core pillars delivering uncompromised security and generation V threat prevention across enterprise environments: Check Point Harmony, for remote users; Check Point CloudGuard, to automatically secure clouds; and Check Point Quantum, to protect network perimeters and datacenters, all controlled by the industry's most comprehensive, intuitive unified security management. Check Point protects over 100,000 organizations of all sizes.

Dell Technologies helps organizations and individuals build their digital future and transform how they work, live and play. The company provides customers with the industry's broadest and most innovative technology and services portfolio for the data era.
• $92.5B revenue
• #34 on 2019 year's Fortune 500
• Serving 98% of Fortune 500 companies
• More than 27,000 patents and patent applications
• Over the past five years, more than $20B cumulative investments in R&D
• Leader in several key product segments and positioned as a Leader in 11 Gartner Magic Quadrant reports
• Leading the market in storage, client, security, servers, virtualization, and cloud

Forescout is the leader in Enterprise of Things security, offering a holistic platform that continuously identifies, segments and enforces compliance of every connected thing across any heterogeneous network. The Forescout platform is the most widely deployed, scalable, enterprise-class solution for agentless device visibility and control. It deploys quickly on your existing infrastructure – without requiring agents, upgrades or 802.1X authentication. Fortune 1000 companies and government organizations trust Forescout to reduce the risk of business disruption from security incidents or breaches, ensure and demonstrate security compliance and increase security operations productivity.

GlobalSign specializes in providing superior PKI solutions for enterprises looking to conduct secure commerce and transactions online. Our dedicated identity security solutions allow companies, regardless of size, to set up secure e-services, manage enterprise identities, and automate PKI deployments for users and devices alike. GlobalSign aims to make the Internet of Everything a secure and attainable reality.

Hangzhou InfoCore Data Technology Corporation (InfoCore) was founded in 2006 and ranks among the leading vendors in the field of storage virtualization and data protection. We are dedicated to delivering comprehensive solutions for multicloud disaster recovery, migration, and data management to government and enterprise customers, ensuring the continuity of their business operations. Our products and services find extensive use across various sectors, including government, healthcare, education, finance, manufacturing, and more.

Microsoft AI, powered by advanced machine learning and artificial intelligence technologies, is at the forefront of innovation in the tech industry. It encompasses a wide range of applications and services that enable businesses and individuals to harness the power of AI for everything from enhancing productivity and decision-making to creating intelligent, data-driven solutions. Microsoft's commitment to AI research and development has led to breakthroughs in natural language processing, computer vision, and more, making it a leading player in the global AI landscape. operations. Our products and services find extensive use across various sectors, including government, healthcare, education, finance, manufacturing, and more.

​Hong Kong-based MVI Systems Ltd is a leading provider of IPTV-based entertainment solutions for hotels, hospitals, multi dwelling units and enterprises across the Asia-Pacific and the Middle East. MVI implements its solutions together with leading in-country partners, thereby guaranteeing fast responses and on the ground support for our customers. MVI's industry-leading solutions have been implemented in over 70,000 rooms in the region across all major hotel brands.